On Fridays, we take a look at what has happened around here in the last week, what's coming up that we are excited about and anything else that we may have to share!
♥ Enjoy!
Giveaway: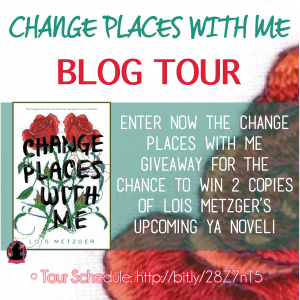 Only a few days left to enter to win (1) of (2) copies of CHANGE PLACES WITH ME by Lois Metzger (US Only). Enter →
HERE
.
✩✮✩✮✩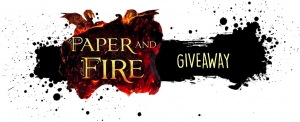 Enter to win a A Paperback Copy of Ink and Bone (The Great Library #1) by Rachel Caine for the release of Paper Fire (The Great Library #2) by Rachel Caine.  Enter →
HERE
.
✩✮✩✮✩✮✩✮✩✮
Just Finished and Loved: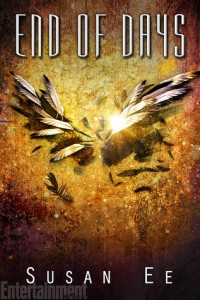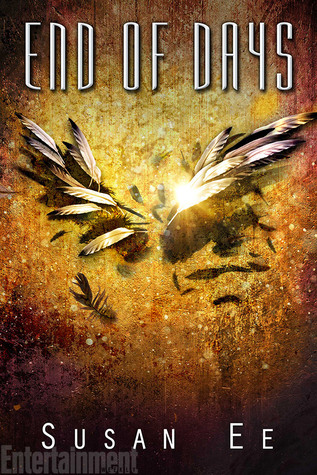 End of Days (Penryn & the End of Days #3) by Susan Ee → Jen's Review
4.5 Stars! I laughed, cried, fell madly in love, become utterly terrified and was even beyond ecstatic.  I loved these characters.  I loved how the story evolved throughout the series.
The story continues! In the first book, Angelfall , It's been six weeks since angels of the apocalypse descended to demolish the modern world. Street gangs rule the day while fear and superstition rule the night. When warrior angels fly away with a helpless little girl, her seventeen-year-old sister Penryn will do anything to get her back. Anything, including making a deal with Raffe, an injured enemy angel. Traveling through a dark and twisted Northern California, they journey toward the angels' stronghold in San Francisco, where Penryn will risk everything to rescue her sister and Raffe will put himself at the mercy of his greatest enemies for the chance to be made whole again.
✩✮✩✮✩
4 Stars:
The Truth About Forever by Sarah Dessen → Chelsea's Review
Air Awakens (Air Awakens #1) by Elise Kova → Chelsea's Review
3.5 Stars:
P.S. I like you by Kasie West → Anna's Review
3 Stars:
Paper and Fire (The Great Library #2) by Rachel Caine → Anna's Review 
✩✮✩✮✩✮✩✮✩✮
Reading Next:
This Savage Song (Monsters of Verity #1) by Victoria Schwab
Kate Harker and August Flynn are the heirs to a divided city—a city where the violence has begun to breed actual monsters. All Kate wants is to be as ruthless as her father, who lets the monsters roam free and makes the humans pay for his protection. All August wants is to be human, as good-hearted as his own father, to play a bigger role in protecting the innocent—but he's one of the monsters. One who can steal a soul with a simple strain of music. When the chance arises to keep an eye on Kate, who's just been kicked out of her sixth boarding school and returned home, August jumps at it. But Kate discovers August's secret, and after a failed assassination attempt the pair must flee for their lives. In This Savage Song, Victoria Schwab creates a gritty, seething metropolis, one worthy of being compared to Gotham and to the four versions of London in her critically acclaimed fantasy for adults, A Darker Shade of Magic. Her heroes will face monsters intent on destroying them from every side—including the monsters within.
✩✮✩✮✩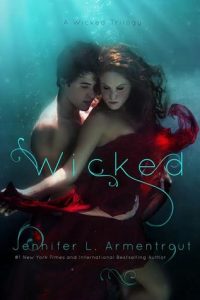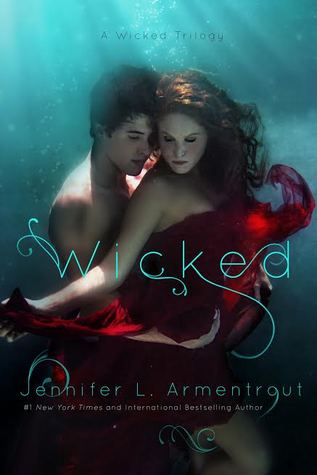 Wicked (A Wicked Saga #1) by Jennifer L. Armentrout
Twenty-two year old Ivy Morgan isn't your average college student. She, and others like her, know humans aren't the only thing trolling the French Quarter for fun… and for food. Her duty to the Order is her life. After all, four years ago, she lost everything at the hands of the creatures she'd sworn to hunt, tearing her world and her heart apart.  Ren Owens is the last person Ivy expected to enter her rigidly controlled life. He's six feet and three inches of temptation and swoon-inducing charm. With forest-green eyes and a smile that's surely left a stream of broken hearts in its wake, he has an uncanny, almost unnatural ability to make her yearn for everything he has to offer. But letting him in is as dangerous as hunting the cold-blooded killers stalking the streets. Losing the boy she loved once before had nearly destroyed her, but the sparking tension that grows between them becomes impossible for Ivy to deny. Deep down, she wants… she needs more than what her duty demands of her, what her past has shaped for her.  But as Ivy grows closer to Ren, she realizes she's not the only one carrying secrets that could shatter the frail bond between them. There's something he's not telling her, and one thing is for certain. She's no longer sure what is more dangerous to her—the ancient beings threatening to take over the town or the man demanding to lay claim to her heart and her soul.
✩✮✩✮✩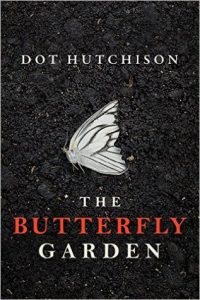 The Butterfly Garden by Dot Hutchison
Near an isolated mansion lies a beautiful garden. In this garden grow luscious flowers, shady trees…and a collection of precious "butterflies"—young women who have been kidnapped and intricately tattooed to resemble their namesakes. Overseeing it all is the Gardener, a brutal, twisted man obsessed with capturing and preserving his lovely specimens. When the garden is discovered, a survivor is brought in for questioning. FBI agents Victor Hanoverian and Brandon Eddison are tasked with piecing together one of the most stomach-churning cases of their careers. But the girl, known only as Maya, proves to be a puzzle herself.  As her story twists and turns, slowly shedding light on life in the Butterfly Garden, Maya reveals old grudges, new saviors, and horrific tales of a man who'd go to any length to hold beauty captive. But the more she shares, the more the agents have to wonder what she's still hiding…
✩✮✩✮✩✮✩✮✩✮
Upcoming Releases:
There aren't any books releasing in the next week that we are dying to read.  But we do have a huge list of books that we are counting down until they are released.  You can check them out here → HERE
✩✮✩✮✩✮✩✮✩✮
Sales:
$0.99
$1.99
$2.99
$3.49+
Freebies:
Save
Save
Save
Save
Save
Save
Save
Save
Save
Save
Save
Save
Save
Save
Save
Save
Related Posts