In case you aren't familiar with our Friday Star Posts, we like to take a look at what's happened around here in the last week, what's coming up that we are excited about and anything else that we may have to share!
♥ Enjoy!
✩✮✩✮✩✮✩✮✩✮
Just Finished and Loved: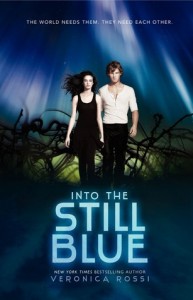 Into the Still Blue (Under the Never Sky #3) by Veronica Rossi → Jen's Review
5 Stars! Into the Still Blue was an action packed, stunning conclusion!  This series has easily become one of my favorite dystopian series ever, and I can't recommend it highly enough!

The final book! In the first book, Under the Never Sky, Exiled from her home, the enclosed city of Reverie, Aria knows her chances of surviving in the outer wasteland—known as The Death Shop—are slim. Then Aria meets an Outsider named Perry. He's wild—a savage—and her only hope of staying alive. A hunter for his tribe in a merciless landscape, Perry views Aria as sheltered and fragile—everything he would expect from a Dweller. But he needs Aria's help too; she alone holds the key to his redemption. In alternating chapters told in Aria's and Perry's voices, Under the Never Sky subtly and powerfully captures the evolving relationship between these characters and sweeps readers away to a harsh but often beautiful world. Continuing with Through the Ever Night and concluding with Into the Still Blue, the Under the Never Sky trilogy has already been embraced by readers in twenty-six countries and been optioned for film by Warner Bros.
4 Stars:
Glass Houses (The Morganville Vampires #1) by Rachel Caine →
Chelsea's Review
✩✮✩✮✩
We also had a Top Ten Tuesday Post about Characters We Would Name A Child After. If you missed it, then you can check it out here.
✩✮✩✮✩✮✩✮✩✮
Reading Next: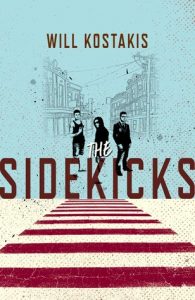 The Sidekicks by Will Kostakis
The Swimmer.
The Rebel.
The Nerd.
All Ryan, Harley and Miles had in common was Isaac. They lived different lives, had different interests and kept different secrets. But they shared the same best friend. They were sidekicks. And now that Isaac's gone, what does that make them?
Will Kostakis, award-winning author of The First Third, perfectly depicts the pain and pleasure of this teenage world, piecing together three points of view with intricate splendour.
✩✮✩✮✩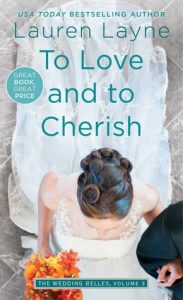 To Love and to Cherish (The Wedding Belles #3) by Lauren Layne
Sex and the City meets The Wedding Planner in The Wedding Belles, a contemporary and witty romance series about three high-powered New York City women who can plan any wedding—but their own.
Alexis Morgan has spent the past eight years devoted to turning her tiny start-up into Manhattan's premiere wedding planning company, The Wedding Belles. Now that her business is thriving, it's time to turn towards her much neglected personal life, and Alexis approaches her relationships like she does everything else: with a plan. Not a part of that plan is Logan Harris, the silent partner in the Belles, and the one person who's been there for her since the very beginning. But Alexis needs someone fun, and Logan's all business, all the time—except when a late night at the office ends with an unexpected kiss that leaves the usually cool and together Alexis reeling.
Logan has lusted after Alexis since the day he walked into the tiny Harlem apartment that used to double as her office. But the ambitious wedding planner has always been untouchable…until now. Alexis has made it clear that she's on the dating market—and equally clear that he's not in the running. But when Alexis finds herself in need of a date for her sister's last minute wedding in Florida, Logan knows it's the perfect time to show Alexis that there's more to him than numbers and spreadsheets—and beneath the pinstripes and glasses lies a hot-blooded heartthrob. As Florida's sultry days turn into even hotter nights, Logan's out to convince Alexis that the fling of a lifetime could just maybe turn into forever…
✩✮✩✮✩✮✩✮✩✮
Upcoming Releases:
There aren't any books releasing in the next week that we are dying to read.  But we do have a huge list of books that we are counting down until they are released.  You can check them out here → HERE
✩✮✩✮✩✮✩✮✩✮
Sales:
$0.99
$1.99
$2.99
$3.03+
Freebies:
Save
Save
Save
Save
Save
Save
Save
Save
Save
Save
Save
Save
Save
Save
Save
Save
Save
Save
Save
Save
Save
Save
Save
Save
Save
Save
Save
Save
Save
Save
Save
Save
Save
Save
Save
Save
Save
Save
Save
Save
Save
Save
Save
Save
Save
Save
Save
Save
Save
Save
Save
Save
Save
Save
Save
Save
Save
Save
Save
Save
Save
Save
Related Posts