Life:
This last week I've just been focused on keeping busy so as I don't stop too long and think, because when I do my heart still hurts so much.  So I got caught up around the blogosphere, Goodreads, making a photo project for my Grandma and spending lots of time with family.  The highlight of my week was last night at my oldest son's Christmas Recital.  It was beyond adorable!  Hearing his Kindergarten class and the preschool classes sing Christmas songs was just what we needed!  Here's hoping you all had a huge moment of happiness this week too!
In case you aren't familiar with our Friday Star Posts, we like to take a look at what's happened around here in the last week, what's coming up that we are excited about and anything else that we may have to share!
♥ Enjoy!
✩✮✩✮✩✮✩✮✩✮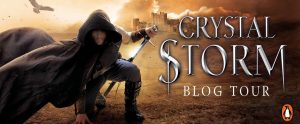 Only a few hours left to enter to win a Set of the Falling Kingdom Series. Enter → here
✩✮✩✮✩✮✩✮✩✮
Just Finished and Loved: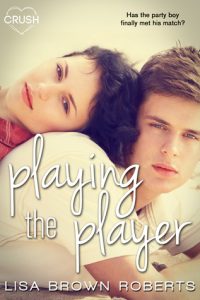 Playing the Player by Lisa Brown Roberts → Jen's Review
5 Stars! Playing the Player was beyond adorable.  I couldn't stop smiling or keep the laughter contained that kept bubbling out of me.
Trina Clemons needed the money. Why else would she – the most organized, prepared student in school – spend the summer as a nanny and partner with the biggest slacker ever? Now she's ready to tackle nannyhood with her big binder of research and schedules. Just don't ask her about the secret job of "fixing" the bad habits of a certain high school player…
Slade Edmunds prefers easy hook-ups, and Trina is definitely not his type. She's all structure and rules, while Slade wants to just have fun. Fortunately, Trina has no idea about the bet Slade made with his best friend that he can totally get her to unwind by the end of summer…
Then the weirdest thing happens. There's chemistry. A lot of it. But nothing gets between a boy and a girl like a big, fat secret…
✩✮✩✮✩
4 Stars:
Someone Like You (Oxford #3) by Lauren Layne → Jen's Review
✩✮✩✮✩
We also had a Top Ten Tuesday Post about Books We're Looking Forward To For The First Half Of 2017. If you missed it, then you can check it out here.
✩✮✩✮✩✮✩✮✩✮
Reading Next: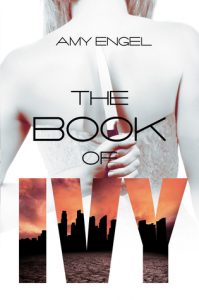 The Book of Ivy (The Book of Ivy #1) by Amy Engel
What would you kill for?
After a brutal nuclear war, the United States was left decimated. A small group of survivors eventually banded together, but only after more conflict over which family would govern the new nation. The Westfalls lost. Fifty years later, peace and control are maintained by marrying the daughters of the losing side to the sons of the winning group in a yearly ritual.
This year, it is my turn.
My name is Ivy Westfall, and my mission is simple: to kill the president's son—my soon-to-be husband—and return the Westfall family to power.
But Bishop Lattimer is either a very skilled actor or he's not the cruel, heartless boy my family warned me to expect. He might even be the one person in this world who truly understands me. But there is no escape from my fate. I am the only one who can restore the Westfall legacy.
Because Bishop must die. And I must be the one to kill him…
✩✮✩✮✩✮✩✮✩✮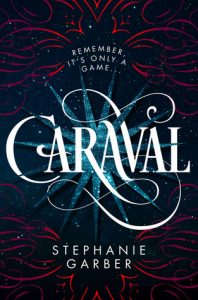 Caraval (Untitled #1) by Stephanie Garber
Scarlett has never left the tiny island where she and her beloved sister, Tella, live with their powerful, and cruel, father. Now Scarlett's father has arranged a marriage for her, and Scarlett thinks her dreams of seeing Caraval, the far-away, once-a-year performance where the audience participates in the show, are over.
But this year, Scarlett's long-dreamt of invitation finally arrives. With the help of a mysterious sailor, Tella whisks Scarlett away to the show. Only, as soon as they arrive, Tella is kidnapped by Caraval's mastermind organizer, Legend. It turns out that this season's Caraval revolves around Tella, and whoever finds her first is the winner.
Scarlett has been told that everything that happens during Caraval is only an elaborate performance. But she nevertheless becomes enmeshed in a game of love, heartbreak, and magic with the other players in the game. And whether Caraval is real or not, she must find Tella before the five nights of the game are over, a dangerous domino effect of consequences is set off, and her sister disappears forever.
✩✮✩✮✩
Upcoming Releases:
There aren't any books releasing in the next week that we are dying to read.  But we do have a huge list of books that we are counting down until they are released.  You can check them out here → HERE
✩✮✩✮✩✮✩✮✩✮
Sales:
$0.99
$1.99
$2.99
$3.99+
Freebies:
Related Posts