Happy Friday! Below you will find:
A Giveaway!
What we just finished and loved!  We didn't have any 5 Star books in the last week, but one came close at 4.5 Stars!
What we are planning to read next.
Upcoming releases, in the next week, that we are extremely excited about!
And of course the latest sales and freebies, which we have either read or have on our to-read lists.
♥ Enjoy!
Giveaways: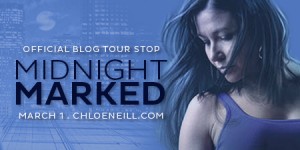 Enter to win a Cadogan House mini-pennant, Cadogan House tote bag & swag, including bookmarks, a pen, and a Cadogan House key chain.  Click → here.
✩✮✩✮✩✮✩✮✩✮
Just Finished and Loved:
Dark Places by Gillian Flynn
– 4.5 Stars! What a ride! Finally a mystery that keeps its appeal intact after the first 50% and does not make me roll my eyes all duh! like in the end. Let's see why, shall we?   Libby Day was seven when her mother and two sisters were murdered in "The Satan Sacrifice of Kinnakee, Kansas." She survived—and famously testified that her fifteen-year-old brother, Ben, was the killer. Twenty-five years later, the Kill Club—a secret society obsessed with notorious crimes—locates Libby and pumps her for details. They hope to discover proof that may free Ben. Libby hopes to turn a profit off her tragic history: She'll reconnect with the players from that night and report her findings to the club—for a fee. As Libby's search takes her from shabby Missouri strip clubs to abandoned Oklahoma tourist towns, the unimaginable truth emerges, and Libby finds herself right back where she started—on the run from a killer. Anna's Review
✩✮✩✮✩
Our Other Reviews:
4 Stars:
Alice (Alice #1) by Christina Henry → Anna's Review
The Forbidden Wish by Jessica Khoury → Anna's Review
Calamity (Reckoners #3) by Brandon Sanderson → Chelsea's Review
Midnight Marked (Chicagoland Vampires #12) by Chloe Neill → Chelsea's Review
3 Stars:
Singing the Dogstar Blues by Alison Goodman → Anna's Review
We also had a Top Ten Tuesday post about Books We Enjoyed That Weren't Our Typical Genre/Type!  If you missed it, check it out here.
✩✮✩✮✩✮✩✮✩✮
Reading Next:
On the Fence by Kasie West
– She's a tomboy. He's the boy next door.  With three older brothers, Charlotte Reynolds, aka Charlie, has always been more comfortable calling the shots on a basketball court than flirting with the opposite sex. So when her police officer dad demands she get a summer job to pay for the latest in a long line of speeding tickets, she's more than a little surprised to find herself working at a chichi boutique and going out with a boy who has never seen her tear it up in a pickup game. Charlie seeks late-night refuge in her backyard, talking out her problems with her neighbor and honorary fourth brother, Braden, sitting back-to-back against the fence that separates them. Braden may know her better than anyone. But there's a secret Charlie's keeping that even he hasn't figured out—she's fallen for him. Hard. She knows what it means to go for the win, but if spilling her secret means losing him for good, the stakes just got too high.
✩✮✩✮✩
A Gathering of Shadows (Shades of Magic #2) by V.E. Schwab
– In the first book, A Darker Shade of Magic
, Kell is one of the last Travelers—magicians with a rare, coveted ability to travel between parallel universes—as such, he can choose where he lands.  There's Grey London, dirty and boring, without any magic, ruled by a mad King George. Then there's Red London, where life and magic are revered, and the Maresh Dynasty presides over a flourishing empire. White London, ruled by whoever has murdered their way to the throne—a place where people fight to control magic, and the magic fights back, draining the city to its very bones. And once upon a time, there was Black London…but no one speaks of that now.Officially, Kell is the Red Traveler, personal ambassador and adopted Prince of Red London, carrying the monthly correspondences between the royals of each London. Unofficially, Kell is a smuggler, servicing people willing to pay for even the smallest glimpses of a world they'll never see—a dangerous hobby, and one that has set him up for accidental treason. Fleeing into Grey London, Kell runs afoul of Delilah Bard, a cut-purse with lofty aspirations, first robs him, then saves him from a dangerous enemy, and then forces him to spirit her to another world for a proper adventure.  But perilous magic is afoot, and treachery lurks at every turn. To save all of the worlds, Kell and Lila will first need to stay alive—and that is proving trickier than they hoped.
✩✮✩✮✩✮✩✮✩✮
Upcoming Releases:
Into the Dim (Into The Dim #1) by Janet B. Taylor
(Releases 3/01) – When fragile, sixteen-year-old Hope Walton loses her mom to an earthquake overseas, her secluded world crumbles. Agreeing to spend the summer in Scotland, Hope discovers that her mother was more than a brilliant academic, but also a member of a secret society of time travelers. And she's alive, though currently trapped in the twelfth century, during the age of Eleanor of Aquitaine. Hope has seventy-two hours to rescue her mother and get back to their own time. Passing through the Dim, Hope enters a brutal medieval world of political intrigue, danger, and violence. A place where any serious interference could alter the very course of history. And when she meets a boy whose face is impossibly familiar, she must decide between her mission and her heart—both of which could leave Hope trapped in the past forever.
✩✮✩✮✩
Burning Glass (Burning Glass #1) by Kathryn Purdie
(Releases 3/01) – In Riaznin, it's considered an honor for Auraseers like Sonya—girls with a rare form of synesthesia—to serve as the emperor's personal protector, constantly scanning for feelings of malice and bloodlust in the court. But Sonya would rather be free.  After the queen's murder and a tragic accident, Sonya is hauled off to the palace to guard a charming yet volatile new ruler. But Sonya's power is reckless and hard to control. She's often carried away by the intense passion of others.  And when a growing rebellion forces Sonya to side with either the emperor who trusts her or his mysterious brother, the crown prince, Sonya realizes she may be the key to saving the empire—or its greatest threat.
✩✮✩✮✩
Midnight Marked (Chicagoland Vampires #12) by Chloe Neill
(Releases 3/01) – In the first book, Some Girls Bite
, Sure, the life of a graduate student wasn't exactly glamorous, but it was Merit's. She was doing fine until a rogue vampire attacked her. But he only got a sip before he was scared away by another bloodsucker and this one decided the best way to save her life was to make her the walking undead.  Turns out her savior was the master vampire of Cadogan House. Now she?s traded sweating over her thesis for learning to fit in at a Hyde Park mansion full of vamps loyal to Ethan Lord o the Manor Sullivan. Of course, as a tall, green-eyed, four-hundred- year-old vampire, he has centuries? worth of charm, but unfortunately he expects her gratitude? and servitude. But an inconvenient sunlight allergy and Ethan?s attitude are the least of her concerns. Someone's still out to get her. Her initiation into Chicago's nightlife may be the first skirmish in a war and there will be blood.
✩✮✩✮✩
Check out our list of upcoming releases that we can't wait for → Click Here
✩✮✩✮✩✮✩✮✩✮
Sales:
$0.99

$1.99

$2.99
$3.99+
Related Posts