On Fridays, we take a look at what has happened around here in the last week, what's coming up that we are excited about and anything else that we may have to share!
♥ Enjoy!
Giveaways:

Only a few days left to enter to win a Kindle Fire Tablet 7″ (8GB) for the release of Good Girl by Lauren Layne. Click → HERE.
✩✮✩✮✩✮✩✮✩✮
Just Finished and Loved: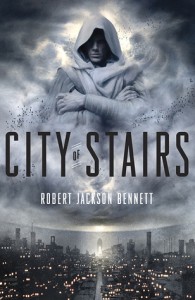 City of Stairs (The Divine Cities #1) by Robert Jackson Bennett → Anna's Review
5 Stars!  Be amazed and a little in love with these FEMALE LEADS who put to shame every traditional Fantasy story which let us think that women are either queens or whores (tell me I'm wrong). Strong female leads can also be smart and fierce and driven and not the regular warrior either. Thank you Shara for showing us that we can be badass with our brain. (I love you too, Mulaghesh).
The city of Bulikov once wielded the powers of the gods to conquer the world, enslaving and brutalizing millions—until its divine protectors were killed. Now Bulikov has become just another colonial outpost of the world's new geopolitical power, but the surreal landscape of the city itself—first shaped, now shattered, by the thousands of miracles its guardians once worked upon it—stands as a constant, haunting reminder of its former supremacy.   Into this broken city steps Shara Thivani. Officially, the unassuming young woman is just another junior diplomat sent by Bulikov's oppressors. Unofficially, she is one of her country's most accomplished spies, dispatched to catch a murderer. But as Shara pursues the killer, she starts to suspect that the beings who ruled this terrible place may not be as dead as they seem—and that Bulikov's cruel reign may not yet be over
✩✮✩✮✩
4 Stars:
Revolver by Marcus Sedgwick → Anna's Review
The Long Way Down (Daniel Faust #1) by Craig Schaefer → Anna's Review
Moon Child (By Blood #2) by Tracy Banghart → Jen's Review
3.5 Stars:
The Impostor Queen (The Impostor Queen #1) by Sarah Fine → Chelsea's Review
3 Stars:
The Problem with Forever by Jennifer L. Armentrout → Chelsea's Review
✩✮✩✮✩
We also had a Top Ten Tuesday Post about Books We Feel Differently About After Time Has Passed. If you missed it, then you can check it out here.
✩✮✩✮✩✮✩✮✩✮
Reading Next: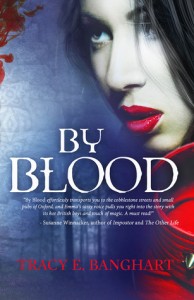 Heart's Blood by Juliet Marillier
For 17-year-old Emma Wong, spending a summer in England should be a dream come true. Gorgeous scenery? Check. Lots of hot guys with accents? Yes, please.  Spending two months with her mom, Dr. Mike (don't call him her stepdad), and their pooping, puking infant son? Not what she had in mind. It's a disaster even her favorite cherry red leather jacket can't fix (leather and spit-up so do not mix).  Not only does she get put on diaper duty (gag), but there's also Dr. Mike's cute research assistant to contend with. The only thing more embarrassing than her trying to plant one on him hours after they meet? Knowing he'll be a witness to her family's dysfunction all. summer. long.  So when Emma meets a mysterious girl who happens to be a Druid, the summer suddenly promises to be far more intriguing than she expected. Powerful rituals, new friends, an intoxicating sense of freedom…and Simon, the sexy foreign stranger she was hoping for. It's all a perfect distraction from dirty diapers and awkward family dinners.  Trouble is, intriguing doesn't often mean simple. And Emma is about to discover just how not simple her life really is.
✩✮✩✮✩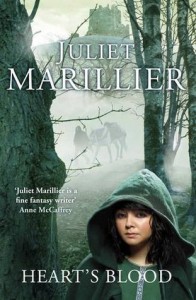 By Blood (By Blood #1) by Tracy Banghart
Anluan has been crippled since childhood, part of a curse that has besieged his family. And only the young scribe Caitrin can unravel the web of sorcery woven by his ancestors before it claims his life-and their love…
 ✩✮✩✮✩✮✩✮✩✮
Upcoming Releases: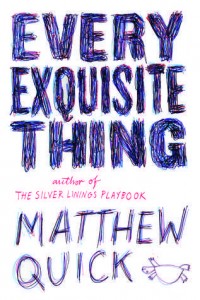 Every Exquisite by Matthew Quick (Releases 5/31) – Nanette O'Hare is an unassuming teen who has played the role of dutiful daughter, hardworking student, and star athlete for as long as she can remember. But when a beloved teacher gives her his worn copy of The Bubblegum Reaper–a mysterious, out-of-print cult classic–the rebel within Nanette awakens.  As she befriends the reclusive author, falls in love with a young but troubled poet, and attempts to insert her true self into the world with wild abandon, Nanette learns the hard way that rebellion sometimes comes at a high price.
✩✮✩✮✩
Check out our list of upcoming releases that we can't wait for → HERE
✩✮✩✮✩✮✩✮✩✮
Sales:
$0.99
$1.99
$2.99
$3.99+
Freebies:
Related Posts