Happy Friday!  I hope everyone in the US had a wonderful 3 day weekend!  We spent it relaxing with family and hanging around the house, which was a much needed break from our traveling lately.  Yummy food, cocktails and sleeping in made for the perfect holiday weekend.  Here's hoping you all had a fabulous weekend too!
So, in case you aren't familiar with our Friday Star Posts, we like to take a look at what's happened around here in the last week, what's coming up that we are excited about and anything else that we may have to share!
♥ Enjoy!
Giveaways:

Last day to enter to win Five (5) Print Copies of TO HAVE AND TO HOLD (Wedding Belles Book One).  Enter → HERE.
 ✩✮✩✮✩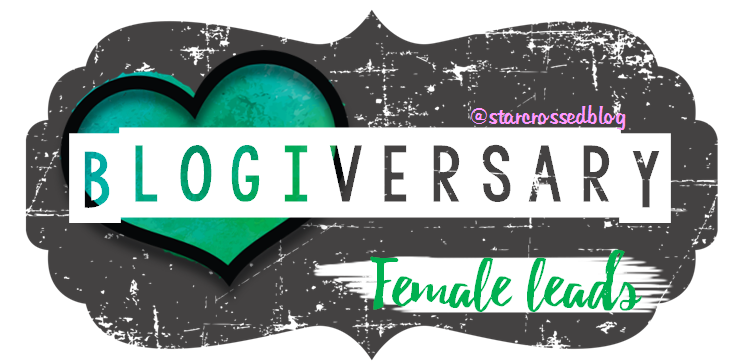 Only a few days left to enter 3 different giveaways! Two are featuring our favorite heroines – Meghan from The Iron King by Julie Kagawa (ebook) and Penryn from Angelfall by Susan Ee (ebook). Also enter to win hardback books of The Unearthly Trilogy by Cynthia Hand & The Strange and Beautiful Sorrows of Ava Lavender by Leslye Walton. Enter →
HERE
.
✩✮✩✮✩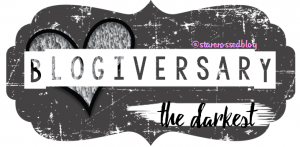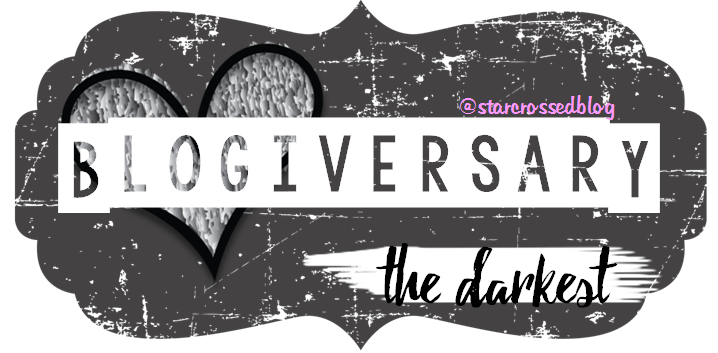 Enter to win The Artists Trilogy (Sins & Needles, Shooting Scars and Bold Tricks) by Karina Halle (ebook). Enter →
HERE
.
✩✮✩✮✩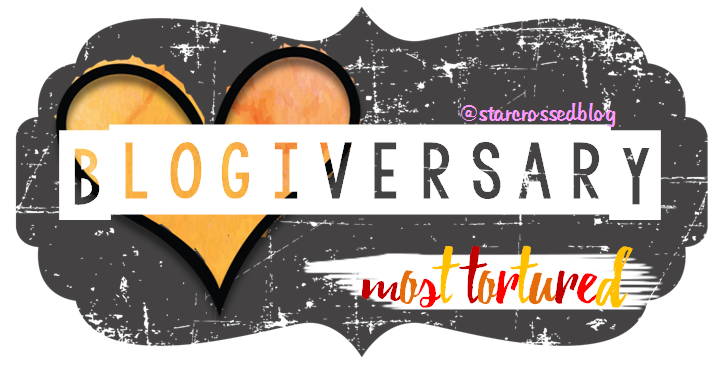 Enter to win Anew by Chelsea Fine (ebook). Enter →
HERE
.
✩✮✩✮✩✮✩✮✩✮
Just Finished and Loved: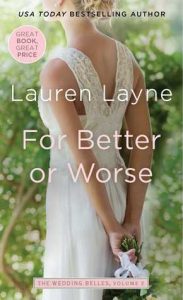 For Better or Worse (The Wedding Belles #2) by Lauren Layne → Jen's Review
5 Stars!  From the first chapter alone, I  knew for Better or Worse was going to be a favorite!  I was giddy, smiley and I already had butterflies dancing around in my stomach.

Will a budding wedding planner and her bad boy neighbor stop banging heads and start hearing wedding bells in the sexy second novel in USA TODAY bestselling author Lauren Layne's irresistible new series that marries Sex and the City with The Wedding Planner? When small-town girl Heather Fowler finally gets promoted from assistant to actual wedding planner, she's determined to make it as one of Manhattan's elite Wedding Belles. Unfortunately, her first client demands an opulent black-tie affair at the Plaza…in five months' time. Heather's days quickly become a flurry of cake tastings, dress-fittings, RSVP cards, and bridal tantrums. But what she's really losing sleep over is the live music blaring from her playboy neighbor's apartment all night. Five years ago, Josh Tanner was an up-and-comer on Wall Street, complete with the penthouse and the migraines. But a grim cancer diagnosis made him realize there is more to life than the corner office. If only he could convince his pretty, workaholic neighbor to let loose, too. As Heather lets down her guard, Josh is surprised when he starts falling for the sweet, vulnerable woman hiding beneath those power suits. Soon, it's Heather's turn to convince Josh to take the biggest risk of all: love.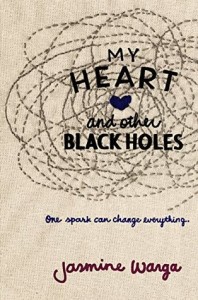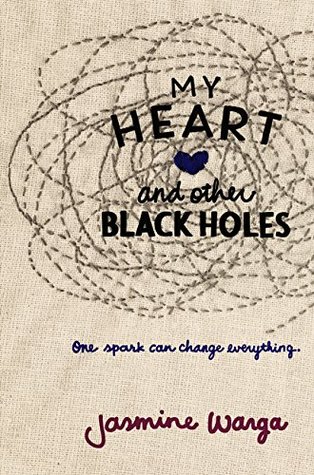 My Heart and Other Black Holes by Jasmine Warga → Chelsea's Review
5 Stars!  *Indiscernible noise* Did you hear that? What's that, you ask? That noise….what is that noise??? Let me tell you what that noise is: That's the sound of my heart beating, my soul soaring, my spirits shining blindingly bright, my fangirl screeching….That, my lovely friends, is the sound of me falling head over heels in love with yet another book.
Sixteen-year-old physics nerd Aysel is obsessed with plotting her own death. With a mother who can barely look at her without wincing, classmates who whisper behind her back, and a father whose violent crime rocked her small town, Aysel is ready to turn her potential energy into nothingness. There's only one problem: she's not sure she has the courage to do it alone. But once she discovers a website with a section called Suicide Partners, Aysel's convinced she's found her solution—Roman, a teenage boy who's haunted by a family tragedy, is looking for a partner. Even though Aysel and Roman have nothing in common, they slowly start to fill in each other's broken lives. But as their suicide pact becomes more concrete, Aysel begins to question whether she really wants to go through with it. Ultimately, she must choose between wanting to die or trying to convince Roman to live so they can discover the potential of their energy together.
✩✮✩✮✩✮✩✮✩✮
Reading Next: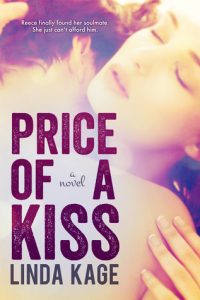 Price of a Kiss (Forbidden Men #1) by Linda Kage
I don't care what my cousin says; I am not the queen of impossible relationships. I mean, just because my last boyfriend tried to kill me and left a bit of a scar on my neck, then forced me to move across the country and legally change my name to Reese Randall to escape him, does not mean-  Oh, who am I kidding? For a freshman in college, I have to have the worst dating track record ever.  It's no wonder love is the last thing on my mind when Mason Lowe enters my life. But the chemistry between us is like bam! Our connection defies logic. And he's just so freaking hot. Being around him makes me feel more alive than I've ever felt before. I even like bickering with him. He could be my soul mate…except for one teeny tiny glitch.  He's a gigolo.  Boy, do I know how to pick them.
✩✮✩✮✩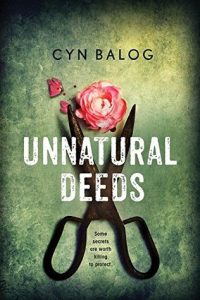 Unnatural Deeds by Cyn Balog
Victoria Zell doesn't fit in, not that she cares what anyone thinks. She and her homeschooled boyfriend, Andrew, are inseparable. All they need is each other. That is, until Zachary Zimmerman joins her homeroom. Within an hour of meeting, he convinces good-girl Vic to cut class. And she can't get enough of that rush.  Despite Vic's loyalty to Andrew, she finds her life slowly entwining with Z's. Soon she's lying to everyone she knows in an effort to unravel Z's secrets. Except Z's not the only one with a past. Victoria's hiding her own secrets, secrets that will come back to haunt her…and destroy everything in her path.
✩✮✩✮✩✮✩✮✩✮
Upcoming Releases:
There aren't any books releasing in the next week that we are dying to read. But we do have a huge list of books that we are counting down until they are released. You can check them out here → HERE
✩✮✩✮✩✮✩✮✩✮
Sales:
$0.99
$1.99
$2.99
$3.03+
Freebies
Save
Save
Save
Save
Save
Save
Save
Save
Save
Save
Save
Save
Save
Save
Save
Save
Save
Save
Save
Related Posts