Life:
This last Monday was one of my favorite holidays, Halloween!  Ever since I was 5 years old, I have always ended up being a cat every other year or so.  I don't know why, especially since I'm a dog person.  But this year my youngest son wanted to be a blue kitty and I was so excited that I would get to dress up with him.  If I could find a blue kitty costume.  I scoured the internet and finally found a blue kitty costume!  I loved that we matched, it was so cute!  And if you follow me on Twitter you probably saw my ridiculous attempt at taking a selfie (Why are they so hard to take?!  Maybe I'm doing it wrong?!).  Anywho, my oldest kiddo was a fireman for the 2nd year in a row.  His life goal is that he wants to be a part-time firefighter and a part-time race car driver when he wants to grow up.  It's one of the many things he talks about all the time.  And I do mean all the time! 😉  We had a great time meeting all of our new neighbors and then we ended the night devouring way too much sugar!  So here's hoping that you had a fabulous Halloween and scored lots of candy, if you celebrated it too!
In case you aren't familiar with our Friday Star Posts, we like to take a look at what's happened around here in the last week, what's coming up that we are excited about and anything else that we may have to share!
♥ Enjoy!
✩✮✩✮✩✮✩✮✩✮
Just Finished and Loved: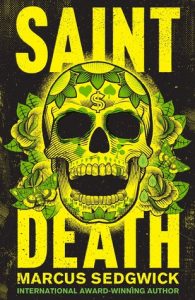 Saint Death by Marcus Sedgwick → Anna's Review
5 Stars! This is a really well-written and well-researched novel that draws you in and never lets you go. Please read it.

Anapra is one of the poorest neighbourhoods in the Mexican city of Juarez – twenty metres outside town lies a fence, and beyond it, America – the dangerous goal of many a migrant. Faustino is one such trying to escape from the gang he's been working for. He's dipped into a pile of dollars he was supposed to be hiding and now he's on the run. He and his friend, Arturo, have only 36 hours to replace the missing money, or they're as good as dead.
Watching over them is Saint Death. Saint Death (or Santissima Muerte) – she of pure bone and charcoal-black eye, she of absolute loyalty and neutral morality, holy patron to rich and poor, to prostitute and narco-lord, criminal and police-chief. A folk saint, a rebel angel, a sinister guardian.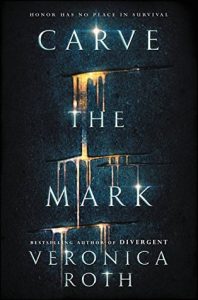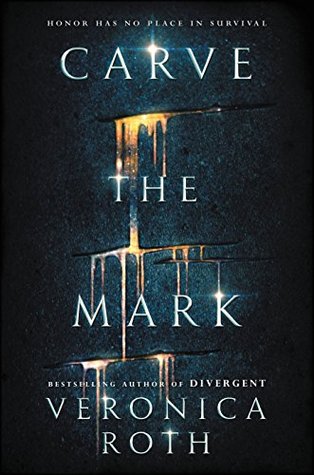 The Scorpion Rules (Prisoners of Peace #1) by Erin Bow → Chelsea's Review
5 Stars! All I can do is go with my heart and my gut, and they both say this is a winner.  I have found three favorite books this year, all by amazing authors almost everyone loves…and this book tops them all.

On a planet where violence and vengeance rule, in a galaxy where some are favored by fate, everyone develops a currentgift, a unique power meant to shape the future. While most benefit from their currentgifts, Akos and Cyra do not—their gifts make them vulnerable to others' control. Can they reclaim their gifts, their fates, and their lives, and reset the balance of power in this world?
Cyra is the sister of the brutal tyrant who rules the Shotet people. Cyra's currentgift gives her pain and power—something her brother exploits, using her to torture his enemies. But Cyra is much more than just a blade in her brother's hand: she is resilient, quick on her feet, and smarter than he knows.
Akos is from the peace-loving nation of Thuvhe, and his loyalty to his family is limitless. Though protected by his unusual currentgift, once Akos and his brother are captured by enemy Shotet soldiers, Akos is desperate to get his brother out alive—no matter what the cost. When Akos is thrust into Cyra's world, the enmity between their countries and families seems insurmountable. They must decide to help each other to survive—or to destroy one another.
✩✮✩✮✩
4.5 Stars:
Infinity (The Infinity Division #1) by Jus Accardo →
Jen's Review
✩✮✩✮✩✮✩✮✩✮
Reading Next: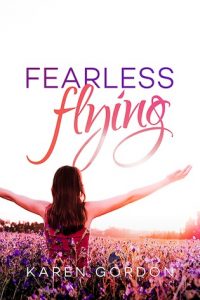 Fearless Flying (Vivienne Series, #1) by Karen Gordon
An amazing job, check.
An adorable apartment, check.
A super supportive best friend, check.
There's only one thing missing from Vivienne Ramsey's perfect life…
And after ten years of waiting the time is finally right for her to seduce her dream man. Tonight she's going to wear Danny out in bed until he dies a happy man. But before she can begin her carefully crafted strategy of seduction he's headed for the door. And for once in her over-organized life Vivienne doesn't have a back-up plan.
If he had only read the memo about his part in her happily-ever-after.
✩✮✩✮✩✮✩✮✩✮
Upcoming Releases: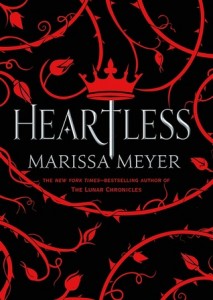 The Diaboasdflic by S.J. Kincaid (Releases 11/08)
Long before she was the terror of Wonderland―the infamous Queen of Hearts―she was just a girl who wanted to fall in love.
Long before she was the terror of Wonderland, she was just a girl who wanted to fall in love. Catherine may be one of the most desired girls in Wonderland, and a favorite of the unmarried King of Hearts, but her interests lie elsewhere. A talented baker, all she wants is to open a shop with her best friend. But according to her mother, such a goal is unthinkable for the young woman who could be the next queen.
Then Cath meets Jest, the handsome and mysterious court joker. For the first time, she feels the pull of true attraction. At the risk of offending the king and infuriating her parents, she and Jest enter into an intense, secret courtship. Cath is determined to define her own destiny and fall in love on her terms. But in a land thriving with magic, madness, and monsters, fate has other plans.
In her first stand-alone teen novel, the New York Times-bestselling author dazzles us with a prequel to Alice's Adventures in Wonderland.
✩✮✩✮✩
You can check out the rest of the books that we can't wait to release → HERE
✩✮✩✮✩✮✩✮✩✮
Sales:
$0.99
$1.99
$2.99
$3.03+
Freebies:
Save
Save
Save
Save
Save
Save
Save
Save
Save
Save
Save
Save
Save
Save
Save
Save
Save
Save
Save
Save
Save
Save
Save
Save
Save
Save
Save
Save
Save
Save
Save
Save
Save
Save
Save
Save
Save
Save
Save
Save
Save
Save
Save
Save
Save
Save
Save
Save
Save
Save
Save
Save
Save
Save
Save
Save
Save
Save
Save
Save
Save
Save
Save
Save
Save
Save
Save
Save
Save
Save
Save
Save
Save
Save
Save
Save
Save
Related Posts