On Fridays, we take a look at what has happened around here in the last week, what's coming up that we are excited about and anything else that we may have to share!
♥ Enjoy!
Giveaways:

Win a Kindle Fire Tablet 7″ (8GB) for the release of Good Girl by Lauren Layne. Click → HERE.
✩✮✩✮✩
Win a A Messenger Bag filled with a Kindle Fire, Signed THE PROBLEM WITH FOREVER, Signed Copies from Jennifer L. Armentrout and Katie McGarry, and Book Goodies and Swag for 1 Winner for the release of The Problem With Forever by Jennifer L. Armentrout. Click → HERE.
✩✮✩✮✩✮✩✮✩✮
Just Finished and Loved:
Saving Francesca by Melina Marchetta → Laura's Review
5 Stars!  Raw. Honest. Authentic. And an instant favorite for me.
Francesca is stuck at St. Sebastian's, a boys' school that pretends it's coed by giving the girls their own bathroom.  Her only female companions are an ultra-feminist, a rumored slut, and an impossibly dorky accordion player.  The boys are no better, from Thomas, who specializes in musical burping, to Will, the perpetually frowning, smug moron that Francesca can't seem to stop thinking about.   Then there's Francesca's mother, who always thinks she knows what's best for Francesca—until she is suddenly stricken with acute depression, leaving Francesca lost, alone, and without an inkling of who she really is.  Simultaneously humorous, poignant, and impossible to put down, this is the story of a girl who must summon the strength to save her family, her social life, and—hardest of all—herself.
✩✮✩✮✩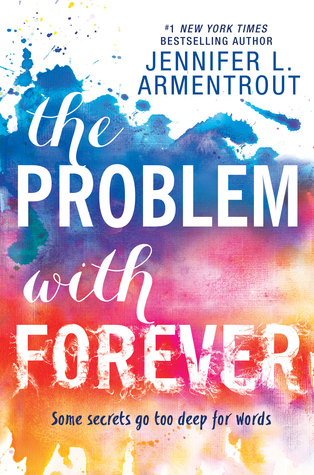 The Problem With Forever by Jennifer L. Armentrout → Jen's Review
5 Stars!  The Problem With Forever was an emotionally haunting and beautiful story.
For some people, silence is a weapon. For Mallory "Mouse" Dodge, it's a shield. Growing up, she learned that the best way to survive was to say nothing. And even though it's been four years since her nightmare ended, she's beginning to worry that the fear that holds her back will last a lifetime. 
Now, after years of homeschooling with loving adoptive parents, Mallory must face a new milestone–spending her senior year at public high school. But of all the terrifying and exhilarating scenarios she's imagined, there's one she never dreamed of–that she'd run into Rider Stark, the friend and protector she hasn't seen since childhood, on her very first day. 
It doesn't take long for Mallory to realize that the connection she shared with Rider never really faded. Yet the deeper their bond grows, the more it becomes apparent that she's not the only one grappling with lingering scars from the past. And as she watches Rider's life spiral out of control, Mallory must make a choice between staying silent and speaking out–for the people she loves, the life she wants and the truths that need to be heard.
✩✮✩✮✩
4.5 Stars:
The Fifth Season (The Broken Earth #1) by N.K. Jemisin → Anna's Review
3.5 Stars:
Rise (The Order of the Krigers #1) by Jennifer Anne Davis → Jen's Review
3 Stars:
Full Measures (Flight & Glory #1) by Rebecca Yarros → Chelsea's Review
2 Stars:
For Darkness Shows the Stars (For Darkness Shows the Stars #1) by Diana Peterfreund → Chelsea's Review
1.5 Stars:
The Nightingale by Kristin Hannah → Anna's Review
✩✮✩✮✩
We also had a Top Ten Tuesday Post about Websites I Love That Aren't About Books. If you missed it, then you can check it out here.
✩✮✩✮✩✮✩✮✩✮
Reading Next:
The Impostor Queen (The Impostor Queen #1) by Sarah Fine
The elders chose Elli to be queen, but they chose wrong in this beautifully crafted novel in the tradition of Kristin Cashore and Victoria Aveyard.  Sixteen-year-old Elli was a small child when the Elders of Kupari chose her to succeed the Valtia, the queen who wields infinitely powerful ice and fire magic. Since then, Elli has lived in the temple, surrounded by luxury and tutored by priests, as she prepares for the day when the Valtia perishes and the magic finds a new home in her. Elli is destined to be the most powerful Valtia to ever rule.  But when the queen dies defending the kingdom from invading warriors, the magic doesn't enter Elli. It's nowhere to be found.  Disgraced, Elli flees to the outlands, the home of banished criminals—some who would love to see the temple burn with all its priests inside. As she finds her footing in this new world, Elli uncovers devastating new information about the Kupari magic, those who wield it, and the prophecy that foretold her destiny. Torn between the love she has for her people and her growing loyalty to the banished, Elli struggles to understand the true role she was meant to play. But as war looms, she must align with the right side—before the kingdom and its magic are completely destroyed.
✩✮✩✮✩✮✩✮✩✮
Upcoming Releases: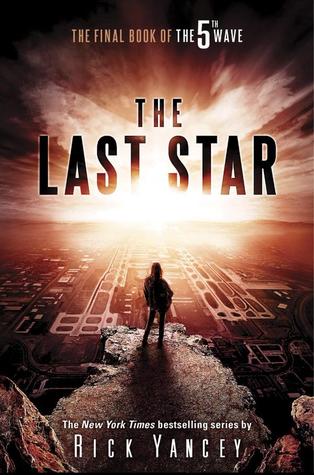 The Last Star (The 5th Wave #3) by Rick Yancey (Releases 5/17) – In the first book, The 5th Wave, After the 1st wave, only darkness remains. After the 2nd, only the lucky escape. And after the 3rd, only the unlucky survive. After the 4th wave, only one rule applies: trust no one.  Now, it's the dawn of the 5th wave, and on a lonely stretch of highway, Cassie runs from Them. The beings who only look human, who roam the countryside killing anyone they see. Who have scattered Earth's last survivors. To stay alone is to stay alive, Cassie believes, until she meets Evan Walker. Beguiling and mysterious, Evan Walker may be Cassie's only hope for rescuing her brother–or even saving herself. But Cassie must choose: between trust and despair, between defiance and surrender, between life and death. To give up or to get up.
✩✮✩✮✩
Check out our list of upcoming releases that we can't wait for → HERE
✩✮✩✮✩✮✩✮✩✮
Sales:
$0.99
$1.99
$2.40/$2.99
$3.49+
Freebies:
Related Posts